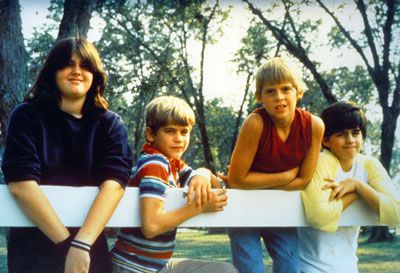 BGHNC enjoys an active and growing Alumni Association in which any former resident is welcome to join and continue building on the relationships formed during his or her time at the Homes. Alumni are welcomed back "home" every year for a reunion and time of fellowship.
We are looking at producing an updated directory for alumni. If you would like to share an update, please use the Alumni Directory Form .
The purpose of the Boys and Girls Homes Alumni Association is to promote the interest and mission of Boys and Girls Homes; to maintain cordial relations between the Homes and the Alumni; to provide ambassador support as needed by Boys and Girls Homes and to encourage financial support of the Boys and Girls Homes operations.
Read the complete Alumni Association Constitution.
Alumni Association Officers
The term of office of all officers shall be two years and shall begin at the close of the annual meeting at which they are elected.
BGHNC Staff Liaison: Melissa Hopkins, melissa.hopkins@bghnc.org
Read the complete Alumni Association Bylaws.
Tell your story with the Alumni Story Network here. 
Read the latest news releases from Boys & Girls Homes of North Carolina.
Scholarship funds are available for qualified alumni.
To maintain continued support, you need to be a full-time student (minimum 12 credit hours) with a minimum 2.0 GPA. 
The funding includes:
Tuition ($2,500 per semester maximum)
Room & Board – College Dorms (determined per school)
Rent – Off-campus Apartment (avg. $500/mo. determined per going rate in the area)
Apartment set up – Deposit, hook-up fees, furnishing (to be determined per need
Textbooks ($700 max per semester)
School supplies (varies per need)
Technological needs, computer, computer repairs (to be determined based on need)
Allowance for personal needs ($300/mo. max)
Other educational related fees (To be determined on an individual basis)
Become a member of the Rube McCray 120 Club!
A dedicated fund created by alumni to use as needed by Boys and Girls Homes of North Carolina, the Rube McCray 120 Club has a simple membership standard -donate a minimum of $10 a month for 12 months, totaling $120. Some members donate a little more than $10 a month, but the key is a recurring, monthly donation.