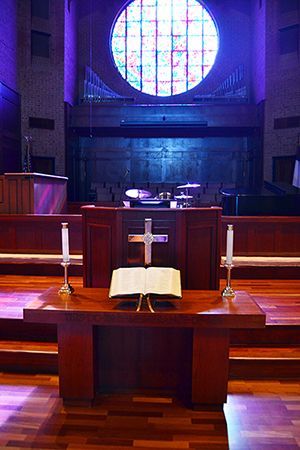 Meeting the Mission, Vision and Values of our B&GH Mission Statement through Ministry, we address the spiritual needs of the children and youth we serve through relevant relational and spiritual formation held on campus at the Leamon E. Rogers Memorial Chapel.
This includes weekly worship, Bible study and Vespers, along with lessons in prayer and the practice of a devoted spiritual life.
Throughout the calendar year we host a variety of guest speakers bringing both testimonies and inspirational messages or music. We welcome Christian concerts, Christian themed theatre productions, and faith-based activities, and events.
We welcome you to come and join us!
Meet Our Chaplain - Pastor John Siebert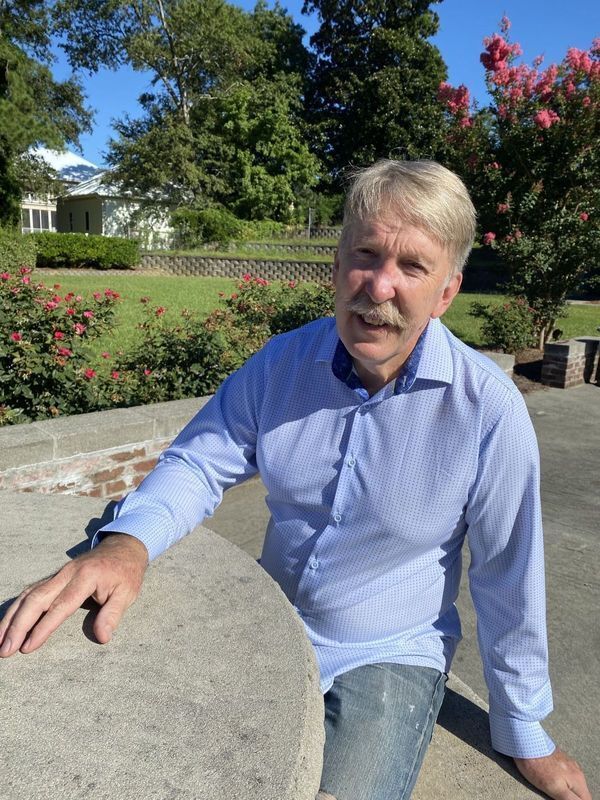 Pastor John Siebert became the spiritual leader at Boys and Girls Homes in summer 2023. He runs services each Sunday in the Chapel on campus and has made his mark in the community already as a chocolate chip cookie baker.
Growing up in Michigan, Rev. Siebert said he felt disillusioned from his family's faith as a teen. "I went from thing to thing as teens do, but I was in a pot of water going the wrong direction, and I didn't knowhow wrong," he said. A visit to his uncle's church changed his life with a spark of connection to Christ. He gave his life to God and asked God to do 500 miracles in his life.
Today, Rev. Siebert said he's seen 230 of those miracles, 19 of which he wrote about in his book, Standing Stones: Stories of God's Supernatural Intervention.
One of Rev. Siebert's talents has been learning the art of magic and escape magic. As he grew in his ministry from being a children's pastor to a youth pastor to an evangelist and Christian counselor, he built a magic ministry for prison populations called Burning Bush Ministry and preached inmost of South Carolina's prisons. "I use it mainly to encourage people. It's magic with a purpose," he said. "I like to be a vessel for God in environments that are not easy with inmates and addicts and telling the story of my brokenness and disillusionment."
At Boys and Girls Homes, Rev. Siebert said he wants to embody Galatians 2:20: "It is no longer I who live, but Christ who lives in me," with goals of creating a more joyful atmosphere on campus, regular therapeutic lunches on campus for staff and even area pastors. "I love the residents here," he said. "I enjoy being able to share God's loving message with them and hope and encouragement."