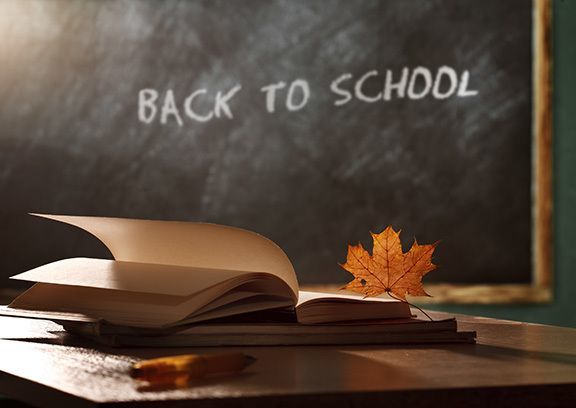 "Are you going to take our back to school pictures?" my youngest daughter asked.
Back to school photos are something we have done in my family for generations, but like so many other traditions, the past year has taken us out of the routine so the tradition wasn't even on my radar.
This first day of school at Thomas Academy looks different than in the past. Students are using clear backpacks provided by or approved by the school. All students were offered school supplies that include hand-sanitizing wipes. Masks must be worn throughout the day, only being removed while actively eating lunch.
Yet there is something comforting in returning to a classroom routine. At this time, instruction is all in seat at Thomas Academy with no plans for a virtual option this year. The staff knows that our students learn best with classroom instruction that includes hands-on learning opportunities. It also provides a better opportunity for connection that allows the instruction provided to be more personalized, and effective, for each student.
Many of the students experienced some aspect of the Strategic Optimization of Academics and Recreation, or S.O.A.R., summer program, allowing them to enter fall semester with an earned confidence in their academic ability. S.O.A.R. will continue as an after school program that will further enhance learning opportunities for all Thomas Academy students.
So, while the fall semester at Thomas Academy will be different than in the past, the goals of providing students with an individualized educational experience that promotes connection, compassion and character remains the same.
Melissa Hopkins is the Public Relations and Marketing Specialist at Boys and Girls Homes of North Carolina.