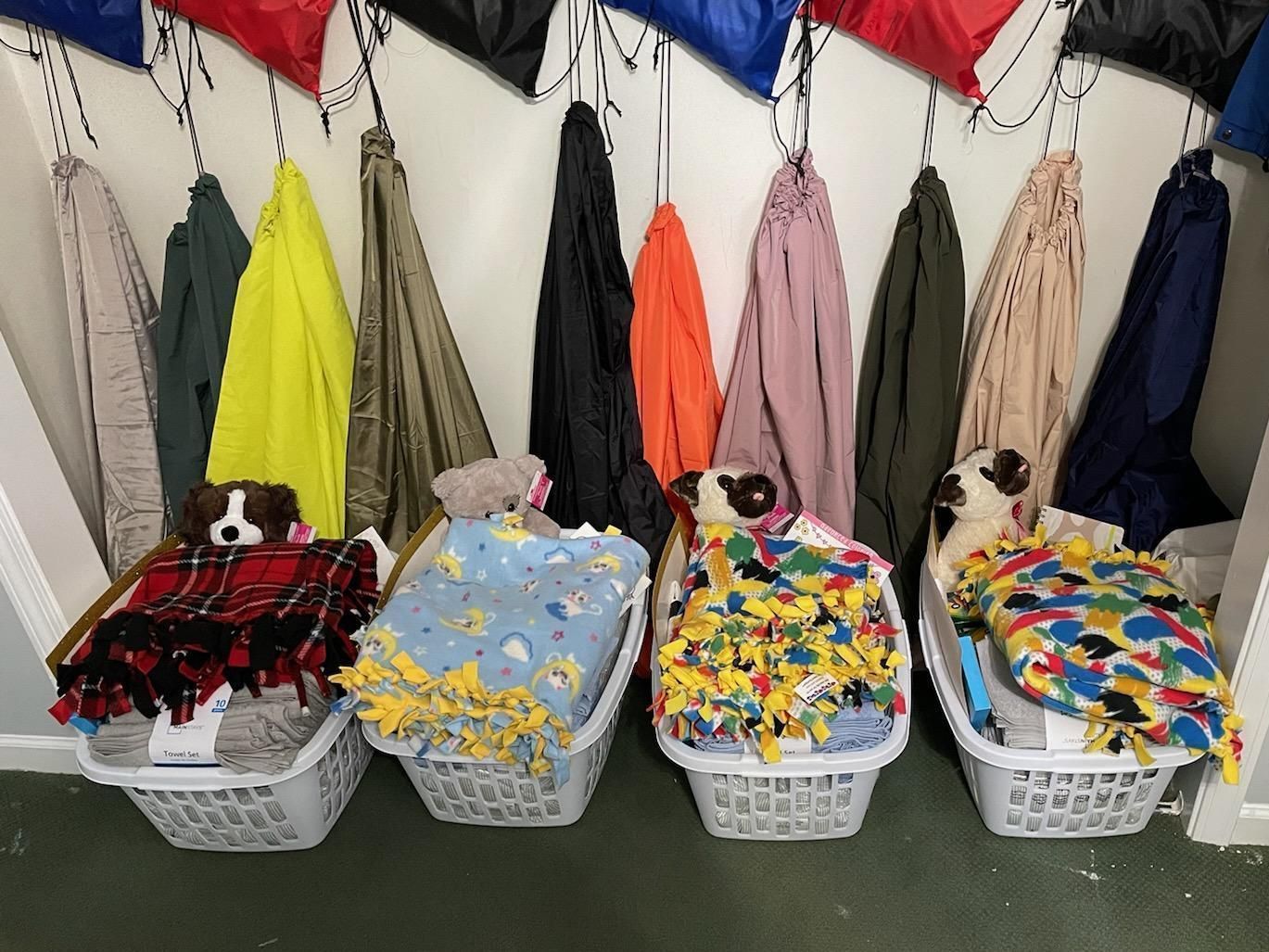 Four laundry baskets sat at the bottom of the closet.
Each basket was topped with a colorful throw blanket with a small, huggable stuffed animal sticking its head out of one end. Other items visible included a towel set, journal, and bed sheets.
These are "Waccamaw Bundle Baskets," the welcome items presented to youth admitted into The Harbor at the Lake Emergency Shelter. These particular baskets were prepared for four youth who arrived on an early February evening.
What makes the baskets even more impactful is that they were provided through the generous donations of Boys and Girls Homes supporters. This is shared with the youth as they arrive, immediately letting them know that there is a much broader community of supports who care for them. It is a tangible reminder that BGHNC is providing an environment of care that promotes health, healing and hope among children, youth, and families who enter our continuum of care.
You can become a part of that community of care by providing items for inclusion in the Waccamaw Bundle Basket. A complete listing of the requested items is available at https://boysandgirlshomes.org/get-involved/waccamaw-bundle-basket.html.
Melissa Hopkins is the Public Relations and Marketing Specialist for Boys and Girls Homes of North Carolina.