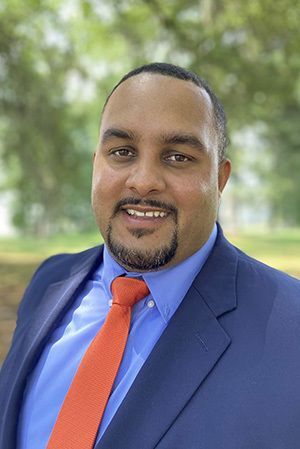 Standing at the door of Civitan Cottage feels like a homecoming for Chief Financial Officer Daniel Nolan. Civitan was his nursery, after all.
He lived in the cottage in the 1990s until he was three years old with his parents, Pat and Alice Nolan. As house parents, they were allowed to have their children with them in the cottages back then.
Daniel's father and mother met at Boys and Girls Homes, where his father was a resident. Now, Daniel feels like his connection here has come full circle.
"To see the effect that this place had on my father's life is just emotional for me in a lot of ways - to see the reverse course of generations of trauma that he broke so I can be in this position where I am today. It's one of those things that is a strong and passionate cause for me," Daniel said. "My dad retired as a prison warden at Brunswick Correctional Institution. He often credits Boys and Girls Homes for him being on the right side of the fence for 30 years." His mother worked at Whiteville Apparel after leaving Boys & Girls Homes.
"I love Boys and Girls Homes because of the mission," he said. "I feel like this place provides a safety net for those individuals who get caught up in a system in which they are victimized. This place is that safety net."