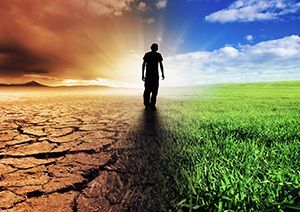 In recent years, the understanding of the power of the spoken word has intrigued me. We tend to define ourselves based on our opinions and the opinions of those around us. But often, we do not understand that we are blurting out words that either bless or "curse" ourselves and teach those around us how to view themselves. We do not understand the power of the words we say.
How we define ourselves is with "I Am" statements. I am smart. I am brilliant. I am handsome. I am beautiful. I am talented. All statements of blessings. But, we more often define ourselves in the negative. I am fat. I am ugly. I am too short. I am too tall. I am too skinny. I am not…..
If only we understood that we are defining ourselves when we make these statements. If only we understood what our creator had in mind when He created each and every one of us. We are made in the Image of the I AM. So, what we say about ourselves, reflects back to Him.
Children today struggle with their identity. Who they are and how they see themselves in the reflection of the world around them. They are bombarded by I Am statements that do not build them up and do not teach them to see themselves as anything other than "not enough". They are not smart enough, or pretty enough, or thin enough, or talented enough.
We see this in the youth in our care. With that in mind, we make sure to not only share encouraging words with them, but also model the positive "I Am" statements about ourselves.
Please keep the power of the spoken word in mind as you go about your day. Speak encouragement to those around you and speak encouragement to yourself and about yourself. You will be building a foundation of strength and confidence that will lead to courage. We need builders to give hope to those around us. We need builders to redefine this world into people who see themselves and those around them as "Enough" just the way they are. From there, I can only imagine the beauty that will blossom and shine. It would be incredibly contagious… in a very good way. Blessings!!
Rhonda Harvey is a Bright Hope Support Parent at Boys and Girls Homes of North Carolina.