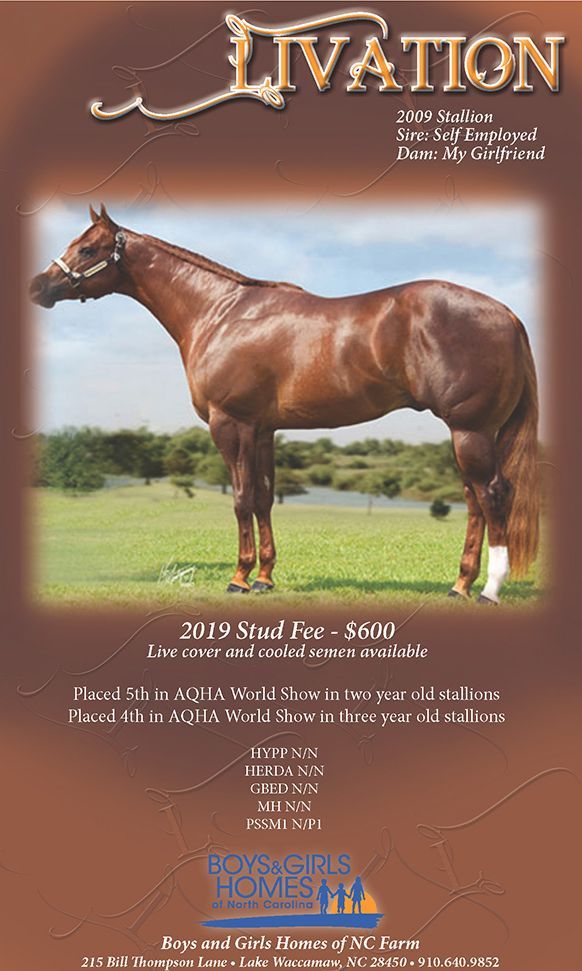 We are proud to offer our AQHA stallion, Livation, standing at stud. 
This is the very first proven stallion that has ever been owned by the Boys and Girls Homes Farm.
Live cover and cooled semen available for 2019.
Livation was shown by Gene Parker and has been standing at Gene's farm since he was a yearling. After Gene's sudden passing in 2018, Livation's owner, Michael McInnis of Jacksonville, NC, generously donated him to the Boys & Girls Homes Equine Program.
If you are looking for a stud that has the brains, muscling and big bones to add to your herd, Livation may just be the guy for the job. Contact Equine Manager Amanda Thompson in regards to breeing to Livation.
A full show record is available upon request.